Registration & Accommodation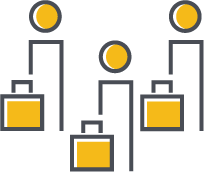 YOUR GUESTS' NEEDS ARE MET BEFORE, DURING AND AFTER YOUR COMTECGROUP EVENT.
Comtecgroup's dedicated team of registration and accommodation experts provides solutions for your event guests and participants.
For maximum convenience and efficiency, we use a one-stop system of reservations for both the event and guest accommodations. Using the latest technology and industry standards, we ensure your guests' needs are met before, during and after your Comtecgroup event.
For further information, please contact registration@comtecint.com